Down Syndrome NSW - "We Make Lemonade!" Appeal 2020
It is safe to say that this year has presented all of us with a unique set of challenges we have had to face.  At Down Syndrome NSW we recognised immediately that we had a role to play in supporting our community throughout these uncertain times.
We have been keeping our community connected every single day. In March we moved quickly to provide online support and social connection for people with Down syndrome and their families. We are now running online video sessions to support our community multiple times per day, seven days per week.
Over the past few months many of us have grappled with feelings of uncertainty and anxiety. When hosting our sessions, we are met with smiles and laughter - without fail. In the face of adversity we have been reminded that it is not the work that we do that it is inspirational, it is the people who we represent that are inspirational.
Please support us so that we can continue our important work.
24 donations
since Jun 2020
Fundraising for
Down Syndrome NSW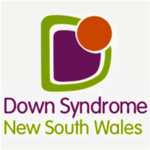 Down Syndrome NSW is an independent, not-for- profit organisation that was established in 1980 by parents of children with Down syndrome.  Today DS NSW is still proudly parent run. We support people with Down syndrome, their families and carers to be part of a strong and vibrant community that is informed, engaged and active. DSNSW champions the right of people with Down syndrome to have the same access to society as everyone else. This means the right to health, education, work, family and being part of the community.
---
Share this campaign
Share your Fundraising Page link.
Leave a message
---
report fraud