MND Running for a Cause Half Marathon-Cindy Wilkins
Jay and I were meant to run the Gold Coast Marathon July 4 this year under the Half Marathon category (21.5km) however that has since been cancelled. I thought we/I would still run except make it a run for a cause. We will be running for MND to raise as many funds as possible towards helping to find a cure for this indiscriminate, ruthless disease. In the past we have lost a friend to this disease, we have friends that have lost a parent to this disease and friends that have lost mates and work colleagues to this disease. We really do hope that one day there will be a cure to MND. If you could spare 50cents/$1 per km we run or a flat $20.00 donation via the link provided, it would help with research in a cure for MND just that little bit more.
---
20 donations
since Jun 2020
Fundraising for
Motor Neurone Disease (MND) Queensland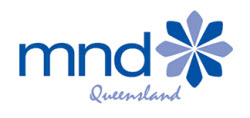 MND Queensland's mission is to help reduce the impact of motor neurone disease on people living with MND, their families and carers through the provision of support services. It is through your assistance that we are able to provide these services to those in need. Thank you.