Your Thursday Night's Covid
Hi!

My name is Scott and I'm a singer songwriter from Melbourne. Myself and thousands of fellow self-employed musicians across Australia rely on the music industry for a large portion, if not all, of our income. This industry has already taken a huge hit due to the COVID-19 pandemic and things are only getting worse.

Due to the necessary self-isolation restrictions, musical events that we, as musicians, are fully dependent on, has already been affected to a point that it may never recover.

In response to this crisis, each and every Thursday night, I will be performing a set of acoustic originals and covers in my home backyard. The set will be streamed live directly to my Instagram/Facebook page and can also be viewed afterwards. Fans and viewers will have the opportunity to engage and directly support local musicians via donations to this campaign.

Your help and support is greatly appreciated so please get involved through viewing, donating and sharing!

65 donations
since Mar 2020
Fundraising for
Beyond Blue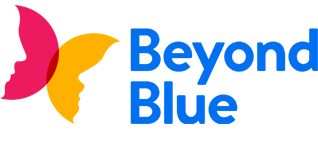 Beyond Blue is here for everyone in Australia – especially during this challenging time. We're dedicated to supporting the lives of individuals, families and communities affected by anxiety, depression and suicide
Support Act
Support Act is Australia's only charity delivering crisis relief and mental health & wellbeing services to music artists, crew and workers who are doing it tough.