Peter Kittle Motor Company Golf Day - Special Guest Malcolm Blight
PLEASE SUPPORT THIS GOLF DAY AS PART PROCEEDS WILL BE DONATED TO MNDSA. Malcolm Blight will be playing a round of golf at the Tea Tree Gully Golf Club – Friday 11th September. Afterwards a luncheon will be held at the Club where Malcolm Blight will be the guest speaker. We are holding an auction to play golf with Malcolm Blight, including a golf cart. Please visit the GUEST AREA (www.ttggolfclub.com.au) for the link and instructions to bid. An icebucket challenge will also be held. Part proceeds of the day will be donated to MND SA (Motor Neurone Disease SA).
Malcolm Blight played SANFL (Woodville 1968-73, 1983-85) and VFL (North Melbourne 1974-1982) football spanning of a successful playing career of 330 games. Malcolm represented South Australia and Victoria, both states on 7 occasions. His career goals were 786.

Having won the Brownlow Medal in 1978 and Magarey Medal in 1972.

Malcolm Blight Coached Geelong from 1989 to 1994, and the Adelaide Crows from 1997 to 1999 where he was the Premiership Coach of the Adelaide Crows in 1997 and 1998.
0 donations
since Mar 2020
Fundraising for
Motor Neurone Disease (MND) SA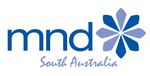 Help us continue to make a difference supporting South Australians affected by Motor Neurone Disease MNDSA are a not-for-profit business determined to help people affected by MND to live their lives regardless of their age or postcode – we are here to take the call. Until there is a cure we care.