---
Donating to charity is great!
Mental illness isn't.
Exercise is great!
Depression isn't.
Talking about things is great!
Suicide isn't.
​
So, one everyday bloke, just like you has decided to make a difference in his home town.
He's getting off the couch, putting down the beer & the burger and running 42K in the Melbourne Marathon on October 4th 2020 to raise $42,000 to offer FREE mental health services in Robinvale.
This $42K will fund FREE weekly walk in clinics with a social worker for a whole year,  then,  he'll just have to do it all again so that RDHS can keep providing this service for the people of our community.
Donating via mycause.com.au attracts platform fees as follows;
33 donations
since Jan 2020
Fundraising for
Robinvale District Health Services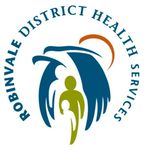 Robinvale District Health Services is a service (MPS) that provides a diverse range of services to across a catchment area of approximately 60,000 square kilometres. In addition to service delivery in its immediate area, RDHS provides outreach services to the communities of Ouyen, Manangatang +