Like most Australians, we have been closely following the devastation caused by the bushfires across the country and would like to help out those who need some assistance. The team at AFA will be participating in a fundraising activity with all proceeds going directly to the Red Cross Disaster Relief Fund, to support those who have been affected. 
AFA will donate $1 for every kilometre or set of physical activity (walking, running, cycling, swimming, strength training) that our staff members complete between January 11 and 17.
In addition, we also appreciate any donations we receive from the wider AFA community and send our thoughts to all those affected by the bushfires.
14 donations
since Jan 2020
Fundraising for
Australian Red Cross - Disaster Relief and Recovery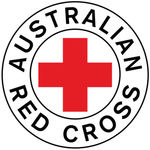 Relief in times of crisis, be it big or small. Care when it's needed most and commitment when others turn away. With more than 100 million volunteers worldwide and 60,000 members and volunteers in Australia we reach people and places like nobody else and care for local communities in Australia and Asia Pacific. Red Cross is there for people in need, no matter who you are, no matter where you live.
---
Share this campaign
Share your Fundraising Page link.
Leave a message
---
report fraud