Synergy Bush Fire Relief
Fundraiser
Synergy Systems
Funds go to
Australian Red Cross - Disaster Relief and Recovery
Australia has been affected by some of the worst bush fires known. We have set up this fund raiser for our Synergy Members & Suppliers to raise money for the people and families who have been deeply impacted by these events across Australia.
With the lives and homes lost as a result of the bush fires, the money raised will be donated to the Australian Red Cross Disaster Relief in hope that we can make a difference.
14 donations
since Jan 2020
Fundraising for
Australian Red Cross - Disaster Relief and Recovery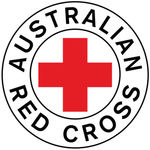 Relief in times of crisis, be it big or small. Care when it's needed most and commitment when others turn away. With more than 100 million volunteers worldwide and 60,000 members and volunteers in Australia we reach people and places like nobody else and care for local communities in Australia and Asia Pacific. Red Cross is there for people in need, no matter who you are, no matter where you live.