AUSTRALIAN FRIENDSHIP CIRCLE RUNS CAMPS DURING THE SCHOOL HOLIDAYS THAT ENGAGES CHILDREN AND YOUNG ADULTS WITH SPECIAL NEEDS IN AWIDE RANGE OF FUN AND EDUCATIONAL INCURSIONS AND EXCURSIONS.
WHILST  THEIR CHILDREN ATTEND CAMP, PAIRED UP WITH INDIVIDUALLY TRAINED STAFF, VOLUNTEERS AND NURSES, PARENTS ARE AFFORDED A MUCH NEEDED BREAK/RESPITE.
VOLUNTEERS TOO, GAIN A NEW APPRECIATION AS THEY HELP GUIDE AND MENTOR THEIR CAMPER.
YOU CAN HELP ALL THIS BY GETTING INVOLVED BY GENEROUSLY SUPORTING THIS GREAT EFFORT.   
1 donations
since Dec 2019
Fundraising for
Australian Friendship Circle - VIC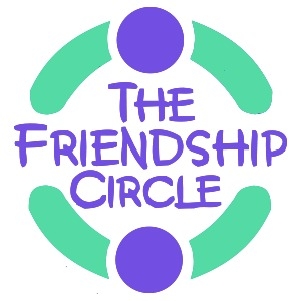 Our aim is too meet the growing needs and alleviate the plight of isolation and the sense of community exclusion of children and young adults with special needs in the community. This is done by providing every individual with special needs, the support, friendship and inclusion that they deserve.
---
Share this campaign
Share your Fundraising Page link.
---
report fraud