Help protect children from sexual slavery
---
This Christmas Striker is shining the light on Project Karma, please join us and donate what you can. All donations will go directly towards Project Karma who have created a model that deals with complex crimes that destroy the lives of vulnerable children and their families. The work they undertake is not of a high priority for authorities due to the immense complexity of the underground networks that exploit these children. Project Karma's current mission is working to combat child sexual slavery and abuse currently in Australia and in specific 'hot-spot' regions of South East Asia. Project Karma's work to fix these complex issues is succeeding and they have a solution proven to drastically reduce child sexual slavery. Now WE need your help, please make a donation instead of buying a Christmas present and do your part to help stop children from being used as sexual slaves by paedophiles in Australia and around the world.
Project Karma Limited is an Australian Public company registered with the Australian Charities and Not-for-profits Commission (ACNC) since 2016, whose focus is to combat child sexual abuse and the sexual exploitation of children.
"I've seen children that are chained to the floor, I've seen children that are stowed away in boxes on boats, I've seen children in positions and situations they should never be put in…it became not a decision of whether I should do this but there was no reason I shouldn't" Glen Hulley Project Karma – Founder & CEO.
Their Vision - A world where children live free from the threat of sexual exploitation.
Their Mission - To fight child sexual exploitation - whenever, by whoever and wherever it occurs
Legislation - Playing an integral role to introduce legislation in June 2017 banning overseas travel of registered Australian Child Sexual offenders. Before this ban 25 registered sex offenders were entering Bali per month, over 250 travelled to the Philippines. 
Project Karma works to 
​Educate and raise awareness
Investigate, prosecute, rescue 
Aftercare, advocacy and rehabilitation for child victims
Implement legislation, policies and procedures
7 donations
since Dec 2019
Fundraising for
Project Karma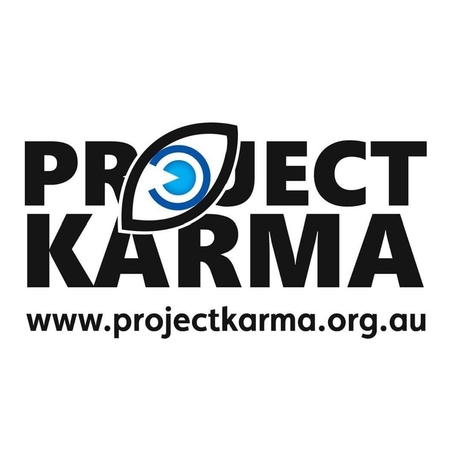 Project Karma was established in 2015 and is a registered charity with the Australian Charity and Not-for- Profits Commission (ACNC). Project Karma's focus is to combat child sex exploitation. Project Karma is based in Melbourne, Australia but works to combat child sex exploitation both within Australia and in key regions of South East (SE) Asia where the majority of these crimes occur.