Sydney to Hobart Clean Up
The Sydney to Hobat Clean Up is a campaign based around the 75th Rolex Sydney to Hoabrt Yacht Race.  Featuring two major clean ups - a Sydney Harbour Clean Up on December 8th and Derwent River Clean Up on January 5th, as well as the Ocean Crusaders team racing in the main yacht race departing Sydney Harbour on Boxing Day.  
The yacht race will help us draw attention to the issue of marine debris in our oceans, whilst the two clean ups will do what Ocean Crusaders do best, remove the threats.  
This is our major fundraiser of the year and we need every little bit of help we can get to raise the goal figure of $50,000.  This will enable us to get our equipment to both clean ups and participate in the race.  
Our message is clear and it is important we get this out there so we're calling on all individuals, marine businesses that make a living out of the ocean and any other company that wants to help raise awareness of this important issue and actually do something about it.  
1 donations
since Aug 2019
Fundraising for
Ocean Crusaders Foundation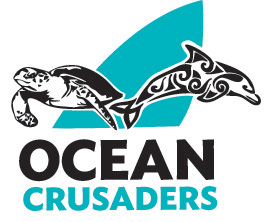 Australia's Waterway Cleaning Team Ocean Crusaders is a charity organisation that specialise in waterway cleaning on a large scale. The entire campaign is run with a passion for the ocean having seen the issue our wildlife is facing first hand.
---
Share this campaign
Share your Fundraising Page link.
Leave a message
---
report fraud