Raising money to research Motor Neurone Disease
Funds go to
Motor Neurone Disease (MND) NSW
On average, 2 people die each day from Motor Neurone Disease (MND) in Australia. It can strike anyone, at any time and there is no known cure. There average life expectancy for a person diagnosed with MND is 2.5 years. People with MND progressively lose the use of their limbs and ability to speak, swallow and breathe, whilst their mind and senses usually remain intact.

Until recently, I had no idea what MND was until I was diagnosed. At first I had a range of weird symptoms I kept seeing my doctor about, but I was otherwise generally healthy. When the symptoms progressed he referred me to a specialist which eventually led to my diagnosis and my MND journey began.

Unfortunately, at present there will be no cure for me. However my legacy will be to do whatever I can to raise awareness and vital research funds so that one day, for someone I will never meet, their MND diagnosis will be treatable.

Even if you haven't heard of MND before, please consider supporting this vital cause. The more funding we can raise for research, the closer we are to a cure so that hopefully one day MND won't be the end of a journey for our loved ones.

---
7 donations
since Jul 2019
Fundraising for
Motor Neurone Disease (MND) NSW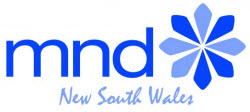 MND NSW provides information, support and education about motor neurone disease for people living with motor neurone disease, their families, friends and carers.