Safe House for Pets Program - Supporting victims/survivors of domestic and family violence
The Safe House for Pets Program (SHPP) has been created by Second Chance Animal Rescue Inc. (SCAR) to provide temporary care for at risk animals whose owners are facing enormous challenges as victims/survivors of domestic and family violence. These owners and their pets have endured a lot of hardship and their bond runs deep. We are committed to making sure that no pet owner in our community is set back along their road to recovery because of a pet they refuse to abandon. Most human shelters do not provide care for client's pets and a large number of pet owners refuse to leave without their animals for fear of their animal's life, so this program assists them by providing temporary shelter for their companion animals and offers practical solutions for pet owners leaving situations of domestic violence. We safely house and care for their pets, allowing them time to find safe refuge for themselves; with the aim of reuniting them with their beloved pet as soon as possible.
With the Safe House for Pets Program, an often significant barrier is removed when choosing to leave a violent home; that being the fear and worry about the safety of their pets. We care for their pet(s) until the survivor is stabilised and safe. For survivors who are unable to find a trusted family member, friend, or co-worker, to care for their pet(s), this program can literally save lives. Substantial evidence exists worldwide documenting the connection between animal abuse and domestic violence.
A recent Australian study revealed that 50 per cent of women suffering family violence reported their violent partner had hurt or killed one of their pets. The study also revealed that over one third of these pet owners had delayed leaving their violent relationship because of concerns for their pet's welfare. Often in these cases families are provided with temporary refuge that does not allow them to bring their pets. This can hugely impact their decision to leave in the first place leaving them in potentially dangerous situations as they fear for their pets welfare and create even more emotional turmoil in an already very upsetting situation. Second Chance would like to provide a safe haven for these pets.
Through our Safe House for Pets Program we will house and care for their pets: (cats at our dedicated cattery and dogs though out huge network of foster carers), giving their owners breathing room to secure permanent accommodation before being reunited with their animals. Second Chance Animal Rescue is perfectly placed to undertake this project. We have a very successful track record with community focused initiatives, including our Outreach Program which offers free de-sexing, microchipping and vaccinations to the pets of under privileged members of the community. The success and need for this program has led to the creation of our new Community Animal Hospital to continue the Outreach Program in a permanent home. We have successfully raised the funds needed for this project and we're proud to say that to date we have rescued and re-homed over 10,000 animals from not-so-pleasant fates in pounds and shelters throughout Victoria.
The Safe House for Pets Program will be a vital new program within the community and a much needed step to assisting families escaping harmful and violent situations. If we are fortunate enough to gain funding for this program it will be a huge milestone for Second Chance and impact the lives of hundreds of pets and their owners. 
48 donations
since Jun 2019
Fundraising for
Second Chance Animal Rescue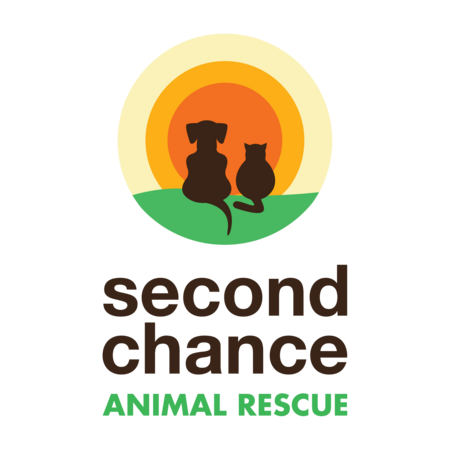 We rescue, rehabilitate and rehome dogs and cats that have been abandoned or are due to be put to sleep in pounds across Victoria. Through fostering, shelter volunteers and our pet outreach program we have adopted over 8000 animals to new homes since 2008.
---
Share this campaign
Share your Fundraising Page link.
---
report fraud