Emma Gee's Run Melbourne for NeuroRehab Awareness
On 28th July I'm taking on Run Melbourne 2019 to raise awareness for neuro-rehab. This will be my 3rd year in a row and I'm hoping to raise $5000! 
Neuro-rehab is an undervalued and under-resourced area of healthcare. I support the Australian Institute of Neuro-rehabilitation in working towards improving the quality of neuro-rehab services available Australia-wide. Boosting neuro-rehab services with technology to meet individuals' needs must be urgently addressed in a national rehabilitation strategy. Neuro-rehab means better outcomes and unlocking opportunities for people living with brain and spinal cord conditions. I know this first-hand.
Please support me by sharing my campaign and making a donation today!
Thank you
Emma Gee 
39 donations
since May 2019
Fundraising for
Australian Institute of Neuro-rehabilitation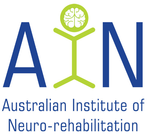 Enabling Accessible Technology-Assisted Community Exercise Programs For NeuroRecovery. Funding Neuro-Rehab Is As Important As Funding Research For Cure! #UnlockingPossibilities
---
Share this campaign
Share your Fundraising Page link.
---
report fraud