For the Future of our Region
Resource Industry Network (RIN) has launched the advocacy campaign "For The Future Of Our Region" to raise awareness with voters of the vital role the coal industry contributes to our business, jobs, community, and future of our region. RIN is responding to feedback from the business community and have developed tools to enable everyone to actively engage by standing up and being vocal with the facts of the matter.
Your financial donation to this campaign will enable us to promote our factual messages further. With $10,000 RIN can create a reasonable campaign in our region, but with more funds, it can start to reach wider markets and promote the factual messages to those who are not aware of the facts but hearing a lot of anti coal messages.
This is an important election for the north, especially for the future of the skills base and expertise that Mackay businesses have built up over decades servicing Queensland's #1 export industry. We need our political representatives and the electorate well-informed and prepared to stand up for the future of their region and communities. RIN is asking Mackay industry, workers and their supporters to invest in the future of our region to help present and promote the facts of the coal debate.
We urge you to act now, before it's too late for our businesses, jobs, kids and communities.
SPONSOR AN ACTIVITY
> Subsidise 'Go Galilee Basin' supporter shirts - $3000 including GST
> Subsidise 'Go Galilee Basin' corflute signs - $500 including GST
> Sponsor the time required to prepare a Media Release - $100 inc GST
> Sponsor the time required to prepare and push our messages through Social Media - $100 inc GST
> Sponsor a Full Page Advertisement in the Daily Mercury newspaper - $3000 inc GST
> Sponsor advertising efforts in southern newspapers - TBC
Authorised by A Rourke on behalf of Resource Industry Network, Ooralea, QLD
12 donations
since Apr 2019
Fundraising for
Resource Industry Network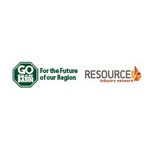 Resource Industry Network is the only not-for-profit member group representing the resource sector and allied industries within the Mackay region.
---
Share this campaign
Share your Fundraising Page link.
---
report fraud