Australian Workers Party: Equality For All Election Campaign
The Australian Workers Party is facing their first election campaign. We are a party dedicated to fighting for working people, for equality and for common sense changes that will benefit families.

We are not funded by unions, or business or mates in high places. So far, we have self-funded the party. However, campaigning even in the most modest way costs a lot of money. We need help for social media advertising, for pamphlets & posters and for the nomination fees for our candidates.

The AWP is a grassroots party; tenacious and willing to stand up to the major parties and the political system. Our commitment is to view, judge and support any proposed law or policy with one simply rule, "Will it benefit the working people of this nation?" To do this we need your assistance.

Please help us build a better Australian; an Australia where it is possible to create decent local jobs, to make housing more affordable and to give every person the chance to live a happy and fulfilled life.

Donations by individuals to registered political parties of between $2 and $1,500 in a financial year are tax deductible.
4 donations
since Mar 2019
Fundraising for
Australian Workers Party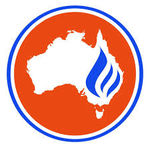 The Australian Workers Party is a self funded, grassroots political party. We are not affiliated with any other party or organisation. We do not charge for membership to the AWP. We rely solely upon the generosity of our supporters.
Campaign creator
---
Share this campaign
Share your Fundraising Page link.
Leave a message
---
report fraud