Help Cassie to fight her biggest battle yet!
Campaign creator
Cassie Gabara
Fundraising for
Cassie Gabara
Glioblastoma is a type of brain cancer. It's the most common type of malignant brain tumour among adults. It is usually very aggressive, which means it can grow fast and spread quickly. There is no cure.

Since Cassie's third brain surgery on the 13th May for my first recurrence of Glioblastoma (first surgery was in 2009 for a low-grade tumour), there have been quite a few life changes for Cass and her beautiful family. They have moved up the coast near Port Macquarie. They've thoroughly enjoyed being closer to some of my family, enjoying nature, sunshine and the warm weather! Unfortunately, the chemo Cass has been taking for the past few months has had bad side effects and did not work for her. She now has a large recurrence in the right frontal lobe of her brain. Her Doctor should able to de-bulk the tumour with surgery, but this thing is nasty and will continue to grow unless we throw something else at it.

Cassie knows that there is no cure. But she wants to have as much time with her family as possible and she will fight for it!

There is a drug, Avastin, that could help. Some people live for a few years on a maintenance dose that keeps their cancer at bay. Cassie is wanting to try this after she has recovered from her surgery. The issue is that the drug is not currently covered by the PBS for brain cancer. It will cost her around $20,000AUD for four months of treatment, after which the manufacturer will cover the ongoing costs (if the treatment works for her).

Cassie currently cannot afford to pay for this treatment and it is likely that she won't be able to start it for 6-8 weeks. Our hope is to raise the funds for this drug so we're ready to attack it as soon as we can after surgery.

Thank you to all that have donated on our previous campaign. Any support that can be provided is really appreciated!
109 donations
since Feb 2019
Fundraising for
Cassie Gabara
This page has been set up for o beautiful Cassie, who has recently undergone treatment for brain cancer. Chemo has been unsuccessful so far & the tumour has returned. Cass is about to have surgery again & then needs to commence a new chemo treatment which will cost $20,000. Let's all dig deep!
Funds banked to
Cassandra Gabara
Campaign creator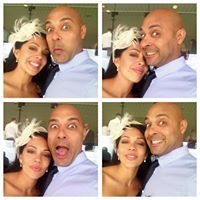 ---
Share this campaign
Share your Fundraising Page link.
Leave a message
---
report fraud