Child Feeding Program for Children in Mwandi Village - Zambia
A hungry child has a significantly lower ability to concentrate and, as such, a lower desire to play or study. As part of the programs hollistic approach to caring for the most vulnerable children in Mwandi - Zambia the program provides 180 Children a nutritious meal six days per week.
This is often the only meal a child will get each day. This meal allows the children to go to school with the energy to concentrate and achieve. It allows them to play and to participate in sport and most importantly it allows them to grow into healthy young adults with the body and mental capacity to care for themselves and their families. It gives them the most basic star tin life that we all take for granted.
The Children also receive multi-vitamins every day and they clean their teeth after each meal. The program also provides targeted support for those who are HIV positive or particularly malnourished. This program has become even more important to the community due to the chronic drought that has impacted the community over the last four years, making it hard for familes to cope with chronic food deficits and a lack of income.
$35,000.00 a year will provide the project with enough support to feed 180 children the food they need to thrive this year.
0 donations
since Feb 2019
Fundraising for
Mwandi OVC Project Support Team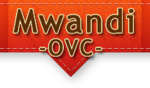 The Mwandi United Church of Zambia Orphans and Vulnerable Children Project was established in 2004 to support the orphans and vulnerable children of Mwandi Village educationally, nutritionally, socially and spiritually.
---
Share this campaign
Share your Fundraising Page link.
Leave a message
---
report fraud