Yellow Bucket Appeal 2018
Christmas is a special time of the year filled with love and joy. Sadly, this is not the case for some people who will spend Christmas alone or are unable to afford gifts or food to make it a special day for their family.
We hope to change this with your help.
The Yellow Bucket Christmas Appeal aims to fill 300 buckets with gourmet Christmas goodies and gift them to people in our local community who need it most. Recipients may be people who live alone, have a disability or need to know that someone cares.
We would greatly appreciate your kind donation to help us purchase suitable food items for our yellow bucket hampers.
We will then prepare the gift buckets and hand deliver them before the big day.
Thank you for helping us bring joy to those in need this Christmas.
DONATE WITH CONFIDENCE - 100% of your donation goes towards the purchase of items for the Yellow Bucket Appeal.
10 donations
since Nov 2018
Fundraising for
YellowBridge QLD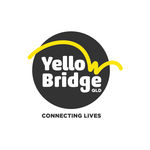 We are a local, independent and not-for-profit organisation that believes 'we are better together'. Our core work is in housing, disability support, youth and home services where our overarching purpose is connecting lives so people in our community can lead independent and meaningful lives.
---
Share this campaign
Share your Fundraising Page link.
Leave a message
---
report fraud