Onewave is all it takes
Fundraiser
Abbie Chappell
So on the 17th September I am walking the Camino de santiago and I thought what a perfect time and way to support the amazing one wave community which is very close to my heart. I spent 2 years in Australia and was introduced to this non for profit organization who spent their time raising awareness for mental health. They started off doing this by creating 'fluro friday' which involved us dressing up in fun colors and any crazy outfits (if we wished, this was to get people asking questions as to why we were dressed up) and meeting at Bondi beach at 6am. We would gather together and share, if someone had a specific story they would like to share they would have the opportunity to do so. This safe space created a sanctuary for people to fully express and be listened to. It was one big community of people coming together to support each other with no judgements just an open heart. I had never seen anything like this before and it touched me and made me realized the power of being heard, community and love.

After the gathering we would all go out for a surf or a yoga session and really experiencing the 'one wave is all it takes' no matter if you could surf or not. Being out in the ocean would allow time and space to let go and just be floating on a board in the ocean. And there is nothing quite like standing up on a wave for the first time, the feeling of joy and achievement is epic. This has now expanded all over the world and the awareness of mental health is really opening up from just 3 guys bringing one idea together and making a change.

Since launching in 2013, OneWave has held Fluro Friday events at over 150 beaches, across more than 25 countries. This has given more than 10,000 people, the chance to experience saltwater therapy and openly talk about mental health.

If you are able to please support this amazing One Wave organization as they
start school programmes as suicide rates are increasing, young people need our help. It costs $500 to run a Onewave school program which lets 500+ 14-18 year old students know its totally ok not to be ok and ask for help. Just $25 (20 pounds) will help let 25 students know they don't have to face mental health challenges alone! ????


Its also such a good reminder and huge inspiration that one single idea can really make a huge difference if your dedicated and passionate. So what you waiting for?!
4 donations
since Aug 2018
Fundraising for
OneWave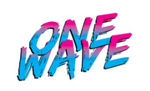 OneWave is a non-profit surf community tackling mental health issues through saltwater therapy, surfing & fluro. Donations to OneWave are tax deductible under the auspices of the Australian Sports Foundation.