HELP US HELP FAMILIES
The Allergy Support Hub is a small, Perth based, not-for-profit organisation dedicated to improving the quality of life of Allergic individuals and their families through counselling, seminars, workshops and drop-in resource centre. We are just starting up and want to offer as many services ask quickly as we can to families. These funds will help with our initial marketing, infrastructure and operating costs for the first 6 months. 
We appreciate any small amount you have to spare or even sharing the news of our commencment.
Many thanks 
Bethany, Emma and Monique
4 donations
since Jul 2018
Fundraising for
Allergy Support Hub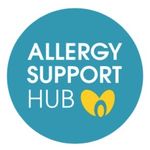 The Allergy Support Hub (ASH) is a for purpose organisation which provides frontline support for Allergic individuals and their families. The Allergy Support Hub is a small, Perth based, not-for-profit organisation dedicated to improving the quality of life of Allergic individuals and their families