School supplies for 700 children in the Philippines (Tacloban region)
Campaign creator
United Aid Projects
Fundraising for
Les Treacy
We are raising funds to cover the freight costs to send much needed school supplies (Pencil Case Sets) to 700 children from disadvantaged families in the Tacloban, Philippines region. Each individual set will cost approx A$1.25 to bring a huge smile to face of each child.

The goods have been generously donated by a kind anonymous Australian sponsor. Their only wish is for these items to safely reach kids that would greatly benefit them. On this project we are working with a local NGO – Volunteer for the Visayans ( www.visayans.org ) to ensure the right children are the worthy recipients.

Each set contains:-
1 x Pencil case with zip
1 x Plastic ruler
2 x Highlighters
3 x Ball point pens
1 x Felt tipped permanent marker
1 x Paper scissors
1 x Pencil sharpener
1 x Rubber eraser

Total weight of this project is 150kgs and will be sent from Melbourne to Tacloban, Philippines over 6 separate "door-to-door" and "hand carried" consignments. United Aid Projects (Les Treacy) will assist with distribution on behalf of the donor & project sponsors in March, July, October & December 2018 (apart from the June distribution to VFV Sponsored School Children).

Likely schedule for shipments are:-
March 2018: 2 Cartons for Swim School Kids (No Charge / Hand Carried)
April 2018: 1 Carton for VFV Kids base stock (No Charge / Hand Carried)
June 2018: 3 Cartons for VFV Sponsored Kids School Supplies (A$260)
July 2018: 3 Cartons for a chosen Tacloban Regional School (A$260)
October 2918: 4 Cartons for a chosen Tacloban Regional School (A$350)
November 2018: 1 Carton for the VFV Christmas Gift Giving Project (No Charge / Hand Carried)
Total: 6 separate consignments of 14 cartons / 150kgs in total (est total cost A$870 or approx A$1.25 per set)

Join us to make this project a success for these children.
---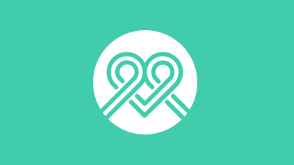 6 donations
since Jun 2018
Fundraising for
Les Treacy
United together, we can "Make a Difference" in the lives of many that are in need! Our mission is to deliver aid & development to international communities mostly in the form of carefully coordinated projects. Visit our Facebook Page or Website:- www.UnitedAidProjects.org
Funds banked to
Les Treacy
Campaign creator

United Aid Projects
Strathmore VIC
---
Share this campaign
Share your Fundraising Page link.
Leave a message
---
report fraud