1000k's in 140 Days
Funds go to
My Cause Gift Fund
Mental health amongst Australian youth is a prominent issue. There still seems to be a big taboo around people asking for the help they need (only 18% of women suffering anxiety disorder will reach out for help and only 11% of men) and as a result suffer from ongoing mental and emotional health issues. It doesn't have to be this way and it's time to start turning things around

I spent years running from my problems, from what I felt and from myself. I ran away from myself so often, and so much, because the broken pieces of who I was weighed too much to pick up and put back together.

1000 days ago, to this day, I started my fight against anorexia, my fight against death. Everyday I still struggle to put two feet on the ground and push myself through a day. Now I pledge to run, but to run for a reason. My two feet are strong, my mind is strong and I ask you to help me raise funds so others can gain their strength back to.
106 donations
since May 2018
Fundraising for
My Cause Gift Fund for headspace Geelong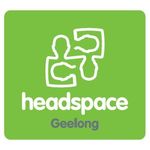 Funds donated to the My cause Gift Fund will be disbursed to headspace Geelong. The trustees will always disburse funds to the nominated cause, however in the case that that is not possible, the funds will be disbursed to a DGR charity at the trustees discretion.