Help Fund AlKauthar Institute's Online Islamic Education Platform for Children
---
We want to invest in the future, so we're developing an online Islamic education platform for Muslim children. This platform, known as Muslim Kids, will be a portal of Islamic content and courses, where education meets fun in an online setting.
As parents, it's difficult to know how we can teach our children to have a genuine love of Islam. Often, we're competing for their attention with the internet, social media, and other forms of entertainment. Today, it's so easy for Muslim children to decide that Islam is too complex, too boring, or too foreign.
We do what we can, but sometimes it feels like a losing battle. We send our children to study at the local mosque, but they seem disconnected. We want to teach them about Islam in a way that will have them respond positively and willingly - but we don't know how.
This is where we come in.
Muslim Kids aims to create a community of confident, Muslim children who are strong in their Islamic identity. We'll do this by offering high-quality Islamic courses and infotainment that provide an alternative (halal) form of entertainment for 7 to 15 year-olds. With our online learning platform, you'll be able to give your children access to a comprehensive, Islamic curriculum - something that is not already available.
Our courses are designed by professionals who are expert teachers in the field of Islamic studies. They'll use creative and interactive tools to teach Islamic content. Instead of fighting the growing use of technology among children, we're going to use it to our advantage. We'll be speaking a language they can understand, and we'll be communicating knowledge in a fun and entertaining way. You can rest easy knowing they'll grow up not just knowing about Islam, but understanding and loving Islam too. 
We have a great vision for young Muslims, but without your help, it will remain just that: a vision.
Our fundraising target for this vital project is $100,000. Funding will go towards developing the necessary content and courses.
We're asking you to invest in your child's future, today. Make a donation, then share this campaign with your friends and family. The more people that know about this project, the more support we'll have. 
151 donations
since May 2018
Fundraising for
AlKauthar Institute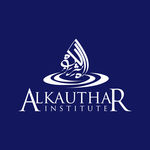 Our mission is to enrich lives through knowledge and action. Our courses are driven by internalising Islamic knowledge and facilitating every student into civic action; serving their Creator and meeting the needs of the community around them through their enhanced understanding of the religion.
---
Share this campaign
Share your Fundraising Page link.
Leave a message
---
report fraud