Tisch Writing for Musical Theatre Masters Program
Writing for musical theatre. A soon as I realised I could write music, I was certain that that was what I wanted to do. So, I knew it was only a matter of time before I made my way over to NYC, the epicentre of musical theatre. What I didn't know, however, was how much it would cost.
Late last year, I began my application for the much coveted course at Tisch. Not knowing what to expect, the results were positive, and they got back to me with an invitation to attend the interview and applicants weekend in March. Over the weekend, the final applicants and I took part in a rigorous exercise that ultimately decided whether or not we were accepted into the course. Only 30 people world wide are accepted into this masters program a year, so I was incredibly thrilled to be accepted into the class starting September 2018.
Because I am Australian, I will be on a student Visa while I am studying in America, and will be unable to work. The funds raised will help me pay for air fares to NY, insurance, Visa, rent, food, utilities, uni and membership fees, and transport within the city, for the duration of my studies.
At the moment, I am tutoring music, running a choir, and working as a builder's labourer to support myself in Australia. Because I will be unable to do this in NY, I am here asking for your help.
I plan to change the public perception of what musical theatre is, and put Australia on the map in this field. I want people to view musical theatre in the same way they view film; as an incredibly diverse and accessible art form, serving more than just the purpose of 'entertaining'. I want to help generate the production of new works in Australia, making our commercial theatre more than a place to rehash American shows and dated classics, but to produce works from home that we can be proud of, and other countries will pay to see.
This course will be a pivotal first step in helping me achieve these goals, and your help will make all the difference.

Check out the video for a personal 'musical' message from me!

Thanks for reading.


9 donations
since Mar 2018
Fundraising for
Joel Paszkowski
In Australia, it's incredibly hard to make a living solely from a career in writing for Musical Theatre. Prospective writers inevitably turn to either the US or UK for a career. So, I have applied, and been accepted into the Tisch Graduate Musical Theatre Writing program in NYC. But I need help...
Funds banked to
Joel Paszkowski
Campaign creator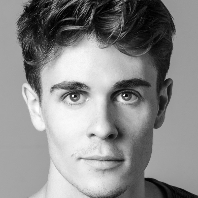 Joel Paszkowski
Warana QLD
---
Share this campaign
Share your Fundraising Page link.
Leave a message
---
report fraud