This World Doula Week (March 22-28) we are raising moolah for doulas! Doulas offer women emotional and practical support and information during pregnancy, birth and early parenting.
We want to ensure that every woman, regardless of her socio-economic circumstances, has the support of a doula if she wants one. 
So that's what we do.
Birth for Humankind provides free doula support to women experiencing social and economic disadvantage.
The women we work with are most at risk of poor maternal health outcomes and, with the support of our doulas, they feel less isolated, less alone, more confident and more prepared to birth their babies into the world.
A supported, respected and empowered mother means reduced stress during pregnancy and labour, better connections between mother and baby and improved health outcomes for whole families.
And that's how this work can change the world. 
You can help make this happen.
We need to raise $10,000 in 7 days to support more women in need.
This will enable us to recruit and train more doulas, provide tailored support for each woman who needs our help, cover the costs of interpreters and advocate for more equitable access to maternal health care for all women.
Every dollar you give makes a lasting and positive impact for women who otherwise would have little to no support during this critical time.
87 donations
since Mar 2018
Fundraising for
Birth for Humankind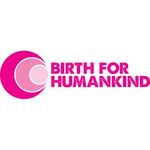 Birth for Humankind, established in 2014, provides free support and education for pregnant women experiencing social and economic disadvantage.
---
Share this campaign
Share your Fundraising Page link.
Leave a message
---
report fraud