For the last two years I have done the Great Ocean Walk which is 100km in 5 days, to raise funds for mindDog Australia.
This year I will be doing it with Steve and Inka who are an accredited mindDog team and am really excited to show them the scenery and battle it out as we hit the rugged terrain once again.The walk will start April 3rd and finish on April 7th 2018.
mindDogs for those that are not aware of them, are Psychiatric Service Dogs and these dogs assist their owners by relieving their anxiety, preventing panic attacks, keeping them calm and helping them get out into society.
Lisa and I are not only trainers for these dogs but we are also the Victorian Public Access Test (PAT) Assessors and this means we go out and test them to ensure they are ready to become fully fledged Service Dogs.
It takes 12-15 months and a lot of hard work but it is invaluable what these dogs can do for their owners.
mindDog rely purely on donations to fund their organisation and this is my way to give them a hand.
If you would like to support our cause, please donate now.
19 donations
since Mar 2018
Fundraising for
mindDog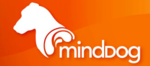 mindDog assists mental health sufferers to procure, train and accredit psychiatric assistance dogs. These dogs assist people with mental health disorders whose lives are often severely compromised by anxiety and fear. A dog helps them to get out in public and be a member of society.