Run Around Australia Andre Jones
Funds go to
GO Foundation, Royal Flying Doctor Service (RFDS) - Victoria, Beyond Blue, Smith Family
In 2017 I ran solo from Melbourne to Darwin - 3,700kms - to raise funds and awareness for Beyond Blue. For 93 days, I pushed all my supplies (up to 95kgs) in the 'Intrepid' an ad-hoc buggy thrown together from spare bike parts and aluminium bits through the centre of Australia.

Buoyed by my success with that challenge, I've set my goals on a bigger one....

At 10am on the 10th March, 2019, I will set out from the MCG to run one lap around this magnificent country we all share. The 15,000km route will take me along the major coast roads, sticking to sealed roads as much as I can as the Intrepid (II) won't do that well in gravel. I also estimate to be camping at least 65% of the time.

If I take rest days every 10 days or so, it should take me approximately 345 days. As before, I will run about 50kms a day, some days more, some days less - depending on terrain ... and assuming reasonable weather conditions, and manageable injuries.
I fully expect to be running in temperatures up to 40 degrees.

As my run is four-times as long, I am now raising funds for four worthy causes; Beyond Blue, the GO Foundation, the Royal Flying Doctor Service and The Smith Family. Each one does fantastic work, but they are facing an uphill battle to do what's needed properly - hence the requirements for individuals to help raise support from wherever they can.

I hope to visit many communities where these organisations play a part, and post articles on my blog/social media.

Thank you all for your support, Andre.
---
217 donations
since Mar 2018
Fundraising for
GO Foundation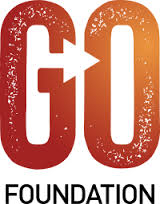 The GO Foundation believes that education is the key to empowering Indigenous Australians. GO was founded by Sydney Swans Legends Michael O'Loughlin and Adam Goodes in 2009. Michael and Adam refined their focus to education in 2014.
Royal Flying Doctor Service (RFDS) - Victoria

The Royal Flying Doctor Service of Australia (RFDS) is one of the largest and most comprehensive aeromedical organisations in the world.
Beyond Blue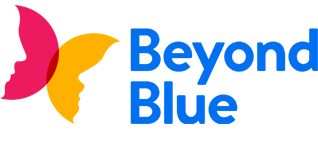 Beyond Blue is dedicated to creating change to protect everyone's mental health and improve the lives of individuals, families and communities affected by anxiety, depression and suicide.
Smith Family
The Smith Family is a national charity helping young Australians in need to get the most out of their education, so they can create better futures for themselves.