Camp4Cancer
Campaign creator
Melissa McCall
Fundraising for
Camp 4 Cancer
In early 2017 I was diagnosed with Stage 4 bowel cancer at the age of 35. Since then I have undergone major surgery to remove 50% of my bowel followed by chemotherapy. I am still undergoing treatment at the Peter MacCallum Cancer Centre. For this reason, Camp4Cancer is an event that is very close to my heart.

The event, held this year at Darraweit Guim, Victoria, provides a weekend of camping and entertainment for the whole family. Camp4Cancer brings the local community together to raise money for the Peter MacCallum Cancer Research Centre. As a cancer patient I can tell you first hand that the research and treatment conducted at Peter Mac is invaluable.

Last year the event raised an impressive $16,500.00. With the power of social media I think we can do better. So, here's the deal.....donate and share, share, share. No matter how much you can spare, every little bit helps. Share this page with friends, family, coworkers, the woman that makes your coffee each morning, the guy that let's his dog poo on your front lawn......share with everyone!!

Donations are tax deductible....so there is no excuses.....get to it!!

For more information and event details www.camp4cancer.com.au.
19 donations
since Oct 2017
Fundraising for
Camp 4 Cancer
Camp 4 Cancer brings friends, family and community together for a fun weekend to raise money for cancer. Held from the 17th to the 19th of November, the event offers live bands, camping, comedians and kids entertainment.
Funds banked to
Camp4Cancer
Campaign creator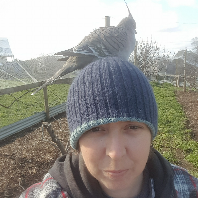 Melissa McCall
KILMORE VIC
---
Share this campaign
Share your Fundraising Page link.
Leave a message
---
report fraud