Help change a young woman's life
My daughter, Emma is beautiful blond haired, blue eyed, vivacious, nature loving 23 year old, who has severe autism and an moderate intellectual disability. To look at she is your average young person until you get to know her. She has no sense of danger and on a number of occasions has required emergency services to search for her when she has wandered off into the bush. The first time she was found trapped down a hole on the Central Coast, the second time she wandered off into the bush in winter wearing shorts and t-shirt. The police and ses deployed a thermal imaging helicopter to search for her. Fortunately for us they picked up a faint image just as they were to head back to base for the night. We were told that if they hadn't picked her up then she wouldn't have been here in the morning. That is not something any parent wants to hear.
She, like many other young people with autism suffers from anxiety and panic attacks. She requires one support worker just for her when she goes out.
We are fundraising to purchase an Assistance Dog of Australian Companion and Assistance Dogs (ACAD) on the Sunshine Coast. The cost for a partially trained dog is $11,990. That includes all the basic training and to teach the dog to track Emma if she wanders off, also to provide deep pressure therapy when she is in meltdown mode. For those who haven't seen an adult laying on the floor screaming like a toddler, let me assure it's not a pretty sight. The dog will lay on Emma or sit in her lap to calm her when she is going into meltdown.
It will help to keep Emma grounded when shopping centres and other everyday places threaten to overwhelm her. Most people can walk into a shopping centre without a thought, but for Emma it is nearly impossible, the lights, the voices and people and the trolleys mean sensory overload.
We have applied for the NDIS but at the moment they aren't funding them so it's up to the families of children and young adults with either fundraise or provide the money themselves. Please help fund an Assistance Dog for Emma.
---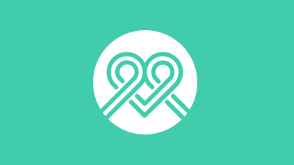 5 donations
since Sep 2017
Fundraising for
Emma Kate Miceli
We are trying to raise funds for an Assistance Dog for my daughter.
Funds banked to
Emma Miceli
Campaign creator

---
Share this campaign
Share your Fundraising Page link.
Leave a message
---
report fraud