For the month of September, Doughheads will be partnering with Soul Cafe.
Doughheads is a small business that has received incredible support from our Tribe of loyal followers since our launch in June 2014! Our CEO & Creative Director, Anna Farthing, has a strong desire to use our influence and reach to give back in a way that will support and enrich our community.
Soul Cafe provides approximately 700+ free meals per week to highly disadvanteged members of our community, but these meals are simply a medium for them to be able to work with people in a greater way. However, Soul Cafe is non-government funded organisation and relys on the financial sponsorship from corporations and individuals, fundraising events and volunteers giving of their time. 
Doughheads will be aiming to partner with Soul Cafe in many forms during September.
Through donations, we will be pledging $1 from each sale of our charity doughnut of the month along with all tips given in store at The Junction.
Through fundraising, we will be putting on a doughnut eating fundraising with two local bodybuilding lads, Jak Nelson and Tim Bradstreet and will be asking for your support by pledging $1 per doughnut they can eat on Sunday, September 10th.
Through awareness, we will be promoting Soul Cafe and the work they do through our social media platforms and website, encouraging our Tribe to take an interest in our local community and the organisations supporting it.
And finally, through volunteering, with staff giving up their time to volunteer at Soul Cafe, helping to prepare and serve meals and generally assist at the Soul Cafe headquarters in Newcastle in whatever way we can. 
8 donations
since Oct 2017
Fundraising for
Soul Cafe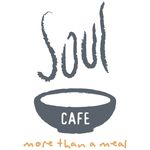 Soul Cafe comes under the umbrella of Lifeshapers Family Services, providing hundreds of free meals a week to disadvantaged members of the Newcastle community. The meals provided are an avenue to provide services and support beyond just the meal.
---
Share this campaign
Share your Fundraising Page link.
---
report fraud