Mitch Thompson - F4YC
Event
Fight for Your Cause
First of all, I would like to thank you for taking the time to visit my page with the potential view to donate to this cause!

The Fight for Your Cause (F4YC) event is an annual fundraising production, and one of the largest in North Queensland. This event allows all fighters participating to raise some much needed funds for any charity of their choosing. For myself, the charity I have chosen (which wont be much of a shock to most of you) is the 'beyondblue foundation', an organisation I have turned to on more than one occasion during some very dark times in my life.

Mental health is often a silent destroyer, with over 3 MILLION people in Australia suffering from Anxiety and / or Depression - imagine the figures of all other mental health categories!! Through this campaign, I am not only looking to raise some financial support, I am also looking to raise AWARENESS and KNOWLEDGE of beyondblue, mental health and how easy it is to gain assistance after taking that horrible and extremely difficult first step.

The event will be held in Townsville on the 14th of October, 2017 and I will be taking on a local Townsville resident, known for being one of the toughest blokes around!!!
29 donations
since Aug 2017
Fundraising for
Beyond Blue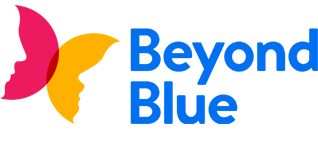 Beyond Blue is here for everyone in Australia – especially during this challenging time. We're dedicated to supporting the lives of individuals, families and communities affected by anxiety, depression and suicide