Heart of the Community in Need
Inspire Youth Centre Liverpool NSW
The impact of funding cuts has been so keenly felt at our centre, that paying for simple every day overheads has become a real fight for survival. After nearly 20 years of supporting the greater Liverpool area, we find that we need a little support from our community to keep our good work going.
Funding cuts have meant that we needed to reduce the number of sites we operated, closing the doors of 3 centres around the local area, leaving the Inspire Youth and Community Centre as the last ray of hope for Liverpool and its surrounding suburbs.
We could really use your support so that we can continue to help and and provide assistance to those most in need in communities in and around the greater Liverpool area. Any donations made will go directly to the youth centre which is a really worth cause and will be truly appreciated by all of those we help.
0 donations
since Jun 2017
Fundraising for
Inspire Community Services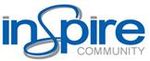 The inspire Youth Centre in Liverpool NSW is where the local youth come for help with work experience, confidence building, financial advice and assistance or just to talk, relax and make friends. We endeavour to guide our youth through their difficulties and build strong confident adults.
---
Share this campaign
Share your Fundraising Page link.
Leave a message
---
report fraud