Preventing Violence Against Women
Campaign creator
Marta Jasinska
Fundraising for
The Equality Institute
Violence against women occurs at epidemic levels in Australia and worldwide. Our organisation is implementing ground breaking strategies to prevent it from happening, and we need funding of $15,000 to help expand our brand and network at the Sexual Violence Research Initiative (SVRI) Forum this September.
Our small team will be travelling to Brazil for the largest global research event on sexual violence to showcase our work, engage with specialists and influencers in the sector, and bring new research and knowledge back to Australia. SVRI has recognised our innovative approach to communications for social change and invited us to conduct a workshop on research uptake. We will also participate in the forum, present our research, and our Director will be a keynote speaker.
 
As a social enterprise, $15,000 would assist us significantly. You'll be sponsoring our Research Associates Sarah G and Sarah M, our Graphic Illustrator Scarlett, our Communications Manager Marta, our Research Assistant Nishi, and our Research Intern Kate to learn, share and network. 
 
Every donation means the world to us. As a thank you for your generosity, we'd like to offer you the following gifts: TO RECEIVE YOUR GIFT, PLEASE SEND YOUR ADDRESS TO: marta@equalityinstitute.org
• For a $50 donation we'll send you a pack of 6 friendship cards (see here: http://www.equalityinstitute.org/shop/3-pack-valentine-cards).*
• For a $100 donation we'll send you a T-shirt of your choice (see here: http://www.equalityinstitute.org/shop/).*
• For a $150 donation we'll send you an apron (see here: http://www.equalityinstitute.org/shop/).*
• For a $250 donation our talented Graphic Illustrator will create a digital illustration of you with your favourite feminist quote.
• For a $500 donation our Director, Dr Emma Fulu, will come to your workplace or organisation and give a tailored two hour presentation/workshop on violence against women prevention.**
 
*Subject to availability.
**Your organisation must be located in VIC, Australia.
27 donations
since May 2017
Fundraising for
The Equality Institute
The Equality Institute brings together the world's best minds to make violence against women and girls a thing of the past. We conduct rigorous research to understand what causes violence against women and pin point strategies to stop it from happening.
Funds banked to
Emma Fulu/ Equal Research PTY
Campaign creator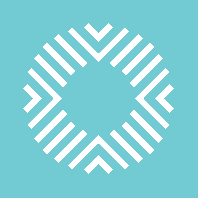 Marta Jasinska
Northcote VIC
---
Share this campaign
Share your Fundraising Page link.
Leave a message
---
report fraud