Capricorn Expedition 2017 – Walking The Inside Out To Ubatuba for Muscular Dystrophy!
On October 1st 2017 I am starting a 4,100km walk through South America, which will take me six months, to raise funds and awareness for Muscular Dystrophy Australia.
Stemming from an idea I had in 1982, when I saw a sign for the Tropic of Capricorn and wondered what lay along its path, I have already walked the invisible line across Australia in 1999, trekking 4,637kms with three camels for support. This took me seven months to travel from the west to east coast.
I had been thinking about continuing Capricorn Expedition in 2017 and I recently met a young woman who was diagnosed with Muscular Dystrophy in 2015. I had little understanding of what it was and seeing how it was affecting her life was a real eye opener for me. She is determined not to let Muscular Dystrophy overwhelm her life. Her fortitude is an inspiration for me, and as the expedition plans began to develop, was the incentive why I am raising funds for Muscular Dystrophy Australia.
On this expedition I am following the Tropic of Capricorn through South America, and on October 1st I start walking a wobbly line from the Pacific Ocean in Chile to the Atlantic Ocean in Brazil.
The journey includes going across the Andes and the Atacama Desert, no easy task and this time I am completely solo, with no pack animals accompanying me. Then into Argentina, Paraguay, and finally the lush agricultural regions of Brazil, skirting the mega-human-jungle of Sao Paulo and finishing on the coast at the delightfully named Ubatuba - 'place of many canoes'.
Please support me and help raise funds for the devastating disorder Muscular Dystrophy, by donating here and supporting Muscular Dystrophy Australia's amazing work in the community. 
14 donations
since May 2017
Fundraising for
Muscular Dystrophy Australia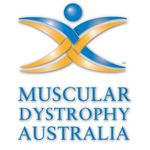 MDA provides support to the 1 in every 625 Australian men, women and children affected by Muscular Dystrophy, through the provision of respite, education and training, information services, support groups and funding medical research.
---
Share this campaign
Share your Fundraising Page link.
Leave a message
---
report fraud