Bruklan (Brock/BJ) Marshall
12/11/2017 - It has now been 7 months since the accident that changed my life. My family, friends and community have been my greatest support and my sisters and brother have been my greatest motivation! Before the accident I was playing football and working in the family business. I spent 3 weeks in hospital, 6 weeks in the Brain Injury Rehabilitation Unit and 10 weeks with Acquired Brain Injury Outreach Service. For 6 months, I had the External Fixation holding the bone of my stump together and I have just had surgery to insert an intramedullary nail into the bone due to the high risk of it breaking. Before the accident I had applied for the army and was also considering joining the police force. Since the accident, I have been interviewed on stage at the Men of League Annual Fundraiser and the PA Hospital in Brisbane has asked me to join their PARTY Program where teenage school children get to look at what goes on at the hospital in the Emergency Department and Intensive Care Unit and I talk to the teenagers about being a trauma survivor. I am working again but in a job that I never considered before, it keeps me busy and I am earning money which a few months ago I didn't think would happen any time soon. I would like to become a High School teacher teaching Maths and PE. I have a tremor in the left hand / arm that is getting worse and is affecting my every day life especially when eating and drinking. Doctors think that this may be because of the brain injury and at this stage it is a waiting and monitoring game. I get phantom limb pain where I can still feel my right arm and hand, doctors have said that this will be a life long thing but may be eased when I get a prosthetic as it may trick the brain into thinking my arm and hand is there. Thank you for taking the time to read about my journey. I turn 19 soon and as I look back to my 18th birthday, there is no way that I would have thought how much my life would change or how much my friends and community would support me.

13/4/17 - Bruklan (Brock/BJ) Marshall a dedicated football player of the Fassifern "Bombers" Football Club was involved in a severe car accident with a truck on his way to football training at Harrisville at around 5.50pm. His Holden Rodeo was torn in half and he was thrown metres from the vehicle. He sustained multiple critical injuries being two collapsed lungs, severe head injury, and multiple lacerations to his arms and torso, his right arm ripped open at the mid upper arm with open fractures, his wrist almost completely cut through. Being unconscious he was then intubated and placed into an induced coma. It took around 2.5hrs to stabilize him in and out of the ambulance and receiving 3 bags of blood before finally being airlifted to the PA hospital from Peak Crossing School. There he was given more blood and also found to have a broken jaw in two places and a damaged liver. Orthopedic and Plastic surgeons spent eight hours last night trying to save BJ's right arm but had to amputate it in the mid upper arm. BJ is currently still in surgery and is stable. He will remain in the induced coma for 1-2 weeks for further surgeries planned. He also has been fitted with a cranial pressure sensor to monitor his head injury and possible brain injuries from the accident. We are still unaware if he has spinal damage.

17/4/17 - Brock remains critical but stable in ICU and still in an induced coma. For updates on Brock please see our community FB page, "Scenic Rim and Surrounds Community Group".

17/05/2017 - Nearly 5 weeks since the accident and Brock / BJ is amazing the doctors and ourselves with his speedy recovery. Currently in the Brain Injury Rehabilitation Unit undertaking work each day with the Physio's, Occupational Therapists and Speech Therapists. He cannot wait to get out of hospital so he can meet face to face with his supporters and donors. We are so proud of how positive he is. He had a visit from Men of League and Jordan Kahu and Moses Pangai from the Brisbane Broncos yesterday!! To see more of the story please go to www.qt.com.au/news/injured-teen-speaks-first-time-after-accident

Thank you so much for your ongoing support and messages.

Regards
Tracey and Darren Ashworth
Marcus and Debbie Gordon

---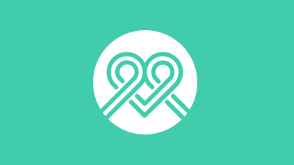 124 donations
since Apr 2017
Fundraising for
Bruklan (Brock) Marshall
13/4/17 - Bruklan (Brock) Marshall an up and coming footballer was involved in car accident on his way to football training and lost his right arm between shoulder and elbow. This fund is to assist the family pay for prosthetics and ongoing care.
Funds banked to
Tracey Marshall
Campaign creator
Bruklan (Brock/BJ) Marshall
Peak Crossing QLD
---
Share this campaign
Share your Fundraising Page link.
Leave a message
---
report fraud