Help Jacqui get to Kilimanjaro
Campaign creator
Guinness World Attempt – Worlds highest Altitude Football Game
Fundraising for
Jacqui Hurford
About the challenge:
This June two teams of female players, FIFA officials and support crew will climb to the top of Mount Kilimanjaro, Africa's tallest mountain. After reaching the summit, we will descend to 5785 metres and play the world's highest ever game of competitive football.

Once we reach the crater at just below the summit of Mount Kilimanjaro, we will lay down our temporary pitch to play the football match of a lifetime. A full 90 minutes of football at such altitude has never been attempted and because the air is so thin there is a real danger of altitude sickness, so preparation will be key.

The whole project will be documented, publicized, and shared globally through a variety of communications mediums developed by our award-winning filmmaker and media team. This includes a full-length documentary, social impact film shorts, a social media presence combined with other notable shared-value campaigns and sports outreach and training mediums, as well as traditional international press coverage.

My objective:
With this platform we can bring greater awareness to women's refereeing and show that there is a pathway to the top. That you too can represent your country and confederation through refereeing. It will also give referees a voice that is not normally heard, a story that not many people hear outside the refereeing community and maybe even humanise us to the public. I hope this journey inspires females all over the world to take up the whistle and or the flag.

My role:
I am helping Equal Playing Field source FIFA officials for the journey and ensure that we meet the criteria set out by the Guinness World Record in accordance with the laws of the game. On the trek I will be one of the support crew but I need your help/sponsorship to get there.

What the funds raised will cover:
All camping, food, mountain guides, porters and transfers to and from the mountain. It doesn't cover flights, equipment required or immunisations.

My background:
I was taken to my first game when I was 9yrs old and I was hooked. I played football (soccer) until I was 19 and then switched over to refereeing when a referee told me to put my money where my mouth was. During my first year I was fortunate to be invited to referee at our state titles where I saw Tammy Ogston who was a FIFA referee and I knew that was what I wanted to be. In 2004 I achieved FIFA status and retired in 2013 due to a back injury. Some of my career highlights include being appointed to every round of the Women's U20 World Cup 2008 including 4th official on the final; referee for the semi-final at the Asian Games 2010 between DPR Korea vs Korea Republic; and refereeing the opening ceremony match between Germany vs Canada and the quarter final between Brazil vs USA. Since my retirement I have gone on to be an instructor, assessor and recruiter for the Asian Football Confederation (AFC), instructor, assessor and coach (W-League Referees) Football Federation Australia and assessor, coach and mentor locally in my home city. Football and developing female officials to be the best they can be is my passion. I love a challenge so with your help I hope I can bring female officiating and our story to the forefront with this campaign/trek.

For more information or sponsorship queries about the trek go to www.equalplayingfield.com
---
14 donations
since Mar 2017
Fundraising for
Jacqui Hurford
Women's sport remains under-represented, under-supported. In many cultures, women are forbidden from playing or officiating sport. Women from the Altitude Football project are committed to challenging these norms by breaking a World Record... Playing the highest altitude football game in history.
Funds banked to
Jacqui Hurford
Campaign creator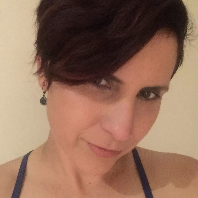 Guinness World Attempt – Worlds highest Altitude Football Game
Hemmant QLD
---
Share this campaign
Share your Fundraising Page link.
Leave a message
---
report fraud