He's been called 'Positive Pat, 'A modern-Day Forrest Gump' and a 'doctor's delight,' but whatever his nicknames, Patrick Passfield is a man on a mission.
Since January 29 2013 on his first 'virtual' walk to Cairns, 76-year-old Pat has been pounding the pavements, corridors and pathways - in fact, anywhere he can - to clock up kilometres on his 'virtual' journeys, getting fit and raising funds.
Pat arrived at Wesley Mission Queensland's Jacobs Court aged care community in June 2012 in a wheelchair, having just been through brain surgery. He made it his mission to be up and walking by Christmas.
He did just that and more! Since then he has done 'virtual walks' all across Australia, clocking over 21,000kms to date. Right now, Pat is walking approximately 10kms each day, simulating a virtual walk from Melbourne to Sydney, having already walked the length of the East Coast of Australia more than once.
Pat is raising money for a vital piece of equipment for residents at Youngcare Sinnamon Village  - a MOTOMED Exercise Machine. The MOTOMED is a motor driven, software controlled movement therapy system incorporating a leg cycle or arm/upper body exerciser for both adults and children. Its sophisticated software recognises spasms and works with its user to alleviate them. This very machine aided Pat in his own recovery.
Pat will be raising money via this fundraising page and also requesting face to face donations from his local community. Help support Pat in his cause to support the resident of Youngcare Sinnamon Village.
Go Pat!
0 donations
since Mar 2017
Fundraising for
Wesley Mission Queensland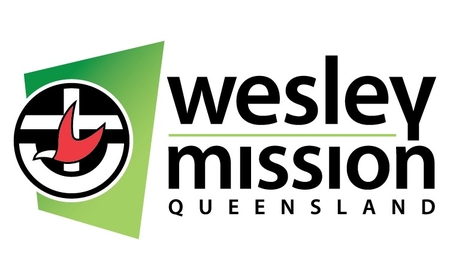 With more than 100 years of experience, we are one of Queensland's leading not for profit organisations. Offering community support, aged care, child care and employment and training services, the work of WMQ reaches throughout Queensland encouraging social inclusion and stronger communities.