Please help our community's children and donate to UJEB today.  Your contribution will help nourish UJEB's children, their parents and our community.
The United Jewish Education Board (UJEB) is the sole provider of Jewish Education to Jewish students in Victoria outside the Jewish Day School system. We are a unique and critical Melbourne based educational organisation that has been in existence for over 120 years. We continue to ensure Jewish continuity and identity through involvement for our community's children.
UJEB is currently experiencing record participation in every program, function and event. Each and every school week of the year over 1000 students access our classes and programs. UJEB provides Religious Education classes before, after or during lunch times in state schools as well as operating Hebrew language and Jewish cultural learning centres, Bat Mitzvah classes and a host of other events and services, including options for high school. 
Our classes and services do not receive any government support and there is no ability to charge for many of our programs. We rely on the support of the Melbourne Jewish Community to offer our vital services.
For many of our students, UJEB is their only connection to the Jewish community and therefore we bear responsibility for inspiring and strengthening their Jewish identity. We need your support so that we can continue to give every Jewish child outside the Jewish Day School system the opportunity to connect with their heritage, their culture and their religion.
Did you know that over 45% of Jewish Prep students are in government school? 

There are 4000 Jewish students that need UJEB.

That means, now more than ever UJEB needs your support to:

ENGAGE OUR FUTURE - UJEB reaches local students who attend non-Jewish schools through dynamic and relevant Jewish education programs.

ENSURE OUR HISTORY - UJEB connects Jewish Students at risk of losing their jewish connection with their culture, heritage and sense of identity.

DONATE TO UJEB - UJEB needs your support to continue 120 years of this vital education of our Jewish schoolchildren in non-Jewish schools.
327 donations
since Mar 2018
Fundraising for
United Jewish Education Board (UJEB)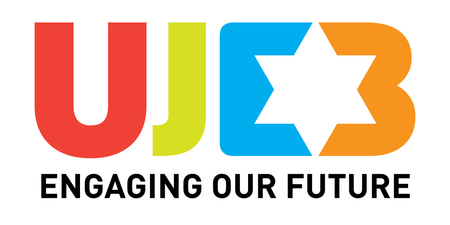 UJEB educates over 1000 school students each week and has a mission of providing the building blocks for a connected Jewish life for students of government and independent schools.
---
Share this campaign
Share your Fundraising Page link.
Leave a message
---
report fraud