Rachel's time to fight Lyme
Hi,

My name is Rachel Battersby, I'm 25 years old and from the Gold Coast.

In June 2016 I was diagnosed with Lyme disease, a debilitating condition that has limited my everyday life for the past 6 years. With exacerbating and confronting body spasms that can take over at any time, anywhere without warning. A condition that has resulted in close to 70 emergency trips in the ambulance and multiple stays in hospital over the past 6 years. This disease not only causes these traumatic spasms but cripples my body with chronic pain day in and day out.

For those of you who are unfamiliar with Lyme, it can be contracted oversea's by a tick bite, furthermore it isn't recognised in Australia by the medical profession. Therefore making it hard to get a diagnosis and even harder to receive the adequate treatment.

I'm now raising funds for medical attention in Germany by world leading specialists familiar with treating Lyme infection and the neurological impact that causes these debilitating spasms. After trialing the limited treatment options available in Australia, I've exhausted local processes. I'm now in need of extensive medical treatment in Germany, a country where many Lyme's patients seek treatment as a last resort. After years of extensive medical costs, the financial strain has taken a toll on my family and I, now restricting me from receiving the medical treatment needed for this disease.

Please help support me in this journey to free myself from Lyme Disease so I can reclaim my life as a happy, joyful, motivated young woman I once was!

---
243 donations
since Nov 2016
Fundraising for
Rachel Battersby
Rachel suffers from the debilitating effects of Lyme disease. Living in chronic pain limiting her quality of life and in frequent yet traumatic spasmodic episodes caused from the neurological effects of this condition. We aim to raise funds to send her to Germany for treatment.
Funds banked to
Miss R L Battersby
Campaign creator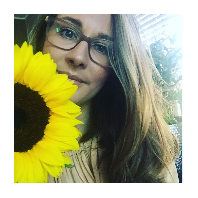 Rachel Battersby
Tugun QLD
---
Share this campaign
Share your Fundraising Page link.
Leave a message
---
report fraud