Mummabears
Campaign creator
Carol Ray
Fundraising for
Mummabears
Mums and Cubs
Young mums, who are referred to as Cubs have now struck up a friendship with a Mumma Bear, depending on their interests, availability, background or location.

Since it's inception a little over a year ago, MUMMA BEARS has rapidly expanded throughout Victoria and is about to launch nationally to meet interstate enquiries.

Does it help?
Cub Kristine Van De Nesse said after losing her parents, she sought help from Mumma Bears.

"For mothers like me, it's a chance to have someone to talk to, have someone play with and read to my children and perhaps even give me a break one day and babysit," Kristine said.

"I know my Mumma Bear can't replace my parents, but it's nice to know that someone cares about me and wants to spend time with my children."

What does it cost?
There is no cost at all to the participants

How we got started
Founder and Carrum Downs mum of two Carol Ray said she came up with the idea after reading a Facebook post on a mum's page.

"A young mum posted that she was lonely and didn't have family support, and many commented they were in the same boat," Ms Ray said.

"It broke my heart and I decided to see if there was an interest out there for a mums support program.

"It exploded and I got 400 likes in 24 hours."


Fund Raising
Costs have risen as the group has grown and the faster it grows the more costs increase. Self-funding has become difficult because of legal requirements for insurance and liability cover. Grants are provided but again linked to insurances and other guarantees. Costs that we simply can't meet at the moment.
We have had an initial grant from Casey Council and are currently applying for other available grants as well as relying on fund raising and donations. A donation of $5000 would change so much and open the doors to the funding we need and allow expansion to meet the needs of the community.

We don't expect members to donate, but if they wish to; realistically these are people that need OUR help not the other way around.
12 donations
since Jul 2016
Fundraising for
Mummabears
A not-for-profit support group for mums, providing support for other mums with little or no family around. A program connecting young mums with older mothers to help support them with their parenting and life skills. This organization is about to launch nationally to meet interstate enquiries.
Funds banked to
Mumma Bears Australia Inc
Campaign creator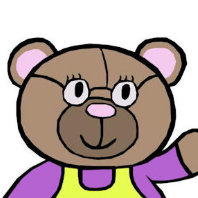 Carol Ray
Carrum Downs VIC