Sea Shepherd Operation Jeedara
You did it. Thanks to your generous support, Operation Jeedara is going ahead.
We want to extend a huge thank you to all our supporters – without your support this operation would not be going ahead. Thanks to you the Steve Irwin will depart our Southern Operations Base in Williamstown on 5th August to showcase the Great Australian Bight and highlight to the world what is actually at stake.
If you have not yet had a chance to make your gift, it would still be greatly appreciated and needed. Your generous support will ensure we can put as much pressure as possible on BP to pull out of drilling in the Bight. It is up to us to stop BP in their tracks and make sure they are never allowed to bring their monster oil rig to the Great Australian Bight.  
The Great Australian Bight is home to the world's largest Southern right whale nursery. This is why we have to get the MY Steve Irwin to the Bight in August when Southern right mothers will take refuge with their calves. 
Operation Jeedara will showcase what we will all lose if BP were allowed to bring their monster oil rig into the Bight. After another recent spill in the Gulf by Shell, it is clear that if BP is allowed to bring their monster rig south, it will not be a question of if there is a spill, but when.
Any damage from an oil spill would be irreversable and the Great Australian Bight is simply too precious to put at such risk. 
534 donations
since Jul 2016
Fundraising for
Sea Shepherd Australia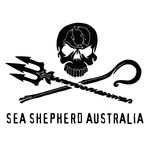 Established in 1977, Sea Shepherd is an international non-profit, marine wildlife conservation organization. Our mission is to end the destruction of habitat and slaughter of wildlife in the world's oceans in order to conserve and protect ecosystems and species.
---
Share this campaign
Share your Fundraising Page link.
Leave a message
---
report fraud