Children's Accomodation Projects
An investment in the future.
Having hostels located in a prime positions with an area of land and outbuildings ideal for hostel living is an ideal for housing the children in our care. It is quite difficult to find this sort of infrastructure in good neighborhoods, so as we find them we rent the premises. Over the years we have invested significantly in rental properties but there is so much more we can do, but only if it is our own.
We are fundraising in steps to purchase facilities and upgrade them to a standard that will suit the growing number of children in our care in each nation that we work.

To kick start we are looking to raise the first $100k towards the purchase of accomodation facilities.
Stage One Target: $100 000.00
Our vision.
Our vision for the hostels is to create a safe environment, to provide the girls with sustainable accommodation, to empower our girls to do well in education, where they can know joy and peace. A home where they can flourish and achieve their goals.
Partners.
We are asking you to consider partnering with us financially to help us achieve ownership of these accomodation facilities throughout the nations in which we serve.
Donations to this project are TAX DEDUCTIBLE simply request an invoice. 
8 donations
since May 2016
Fundraising for
Transform the Nations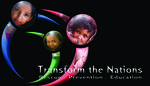 If you are serious about making a real difference and having a mission experience that will change your view on life, join one of the teams. There are many different areas you can get involved like in teacher training, music, vocation training, cooking, beauty, health, mechanics and more.
---
Share this campaign
Share your Fundraising Page link.
---
report fraud