My name is Hikaru. I am a student writing this in hopes of receiving financial support towards my studies in England at the Royal Northern College of Music, which is a prestigious school in Manchester with some of the best teachers in the world.

I started cello when I was 8. I am a continuous member of The Arts Unit Orchestra, Sydney Youth Orchestra, and Australian Youth Orchestra sometimes leading the cello section. I studied at the Sydney Conservatorium of Music High School in Year 10 and recently finished my first year of university at Sydney Conservatorium of Music with a full scholarship. I won the Concerto Competition at high school and played with Penrith Symphony Orchestra.

I have travelled to many places to listen to numerous masterclasses and performances of outstanding performers who inspire me not only as a cellist but as a person. These people who thrive in the music world are people of knowledge, talent and experience; people who have traveled and talked to people all over the world. I wish to be one of these people. To inspire and to be inspired.

I feel I have not achieved my full potential in Sydney and would like to move to England to expand my horizons. I have received an Entrance scholarship of £14,000 as well as Bursary support of £4,500. While I am still applying for other scholarship and do not have the option of relying on my family for assistance, I have been working to save up to move to England. However, living costs are becoming increasingly more expensive, as well as the exchange rate becoming very hard to compete with, it will become very hard to pay off the cost.

I hope you can see my potential and I would be very grateful if you could assist me in my future.
8 donations
since May 2016
Fundraising for
Hikaru Fuminashi
Funding for my university degree in Manchester.
Campaign creator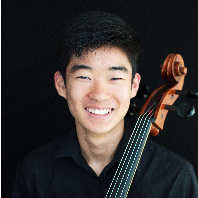 Hikaru Fuminashi
Newtown NSW
---
Share this campaign
Share your Fundraising Page link.
Leave a message
---
report fraud