Supporting a sick child's life
Stephen is 4 and has Acute Lymphatic Leukemia. He also suffers Asthma complications. Combined, these conditions make life at home stressful and difficult, with vigilant monitoring required.
TLC for Kids provided Stephen's Mum with a Finger Pulse Monitor to help monitor Stephen's oxygen saturation levels, an Audio Monitor to enable her to hear him from another room, a box of Probe Covers to help out with his thermometer readings, and a few small toys for Stephen. The most important gift of all, though, was peace of mind for Stephen's family.
The life of a sick child can be challenging for them and their families in ways we might not even consider - emotionally, practically and financially. TLC for Kids' RAPID TLC Service supports people through these challenges. This can range from medical and lifestyle equipment to manage life at home, to a day of relaxation and respite for Mum and Dad, to covering the utility bills of a struggling family, to helping fulfil a child's dream, to assisting families through the bereavement process when tragedy does occur.
Your donation to TLC for Kids will make an impact on the lives of sick, disabled and injured children around Australia. Please help us support them through their darkest hours.
3 donations
since May 2016
Fundraising for
TLC for Kids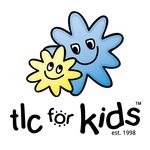 We are a children's charity providing practical and emotional support to sick kids and their families in their darkest hours. Our critical services are delivered swiftly and without the need to undergo lengthy processes, evaluations, interviews or waiting times.
---
Share this campaign
Share your Fundraising Page link.
---
report fraud