I stand the best chance of any candidate in Warringah to defeat Tony Abbott and all of the terrible things he stands for. People from all over Australia want Tony Abbott defeated so we can bring to an end, once and for all, this nasty era of Australian politics. I have started this crowd funding campaign so together we can defeat Tony Abbott; his backward thinking and, his hard right ideology. I am Andrew Woodward, the endorsed Labor candidate for Warringah.
Tony Abbott is recontesting Warringah so he can use it as a base to push his ridiculed and rejected hard right, ultra-conservative, dated and offensive agenda in political, media and public forums, nationally and internationally. Together - we can stop him. Warringah, where I live, is ground zero for Tony Abbott - and the Abbottistas - the likes Eric Abetz, Kevin Andrews, Cory Bernardi, George Christiansen, Peter Dutton and more in the Liberal and National parties. If we stop him, we also stand a chance of stopping them.
Please support my campaign if you believe:
Real action on climate change and renewable energy are urgent;
Marriage equality - so people in love can marry - should happen now;
An Australian - and not an English Monarch - should be our head of state;
The ABC should be independent and well funded;
Living in the future and not the 1950's is critical and,
Religion and politics shouldn't mix.
Tony Abbott actively campaigns strongly against everything I stand for. He is a spoiler, a trouble-maker and a zealot. It is wrong. He is a blight on Australia, Warringah, the parliament and on the standing of politics in Australia. He typifies everything that is wrong with the system.
I need help funding the production of information for voters, billboards, signage for polling booths and advertising on both the internet and in the mainstream media.  A great campaign that gives me a crack at beating Tony Abbott starts at about $20,000. The more we have, the better our chances. I can't guarantee success. But I can guarantee a committed effort to try and Stop Tony Abbott.
24 donations
since May 2016
Fundraising for
Warringah Federal Campaign - Andrew Woodward - ALP NSW Branch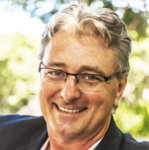 I am Andrew Woodward, Labor candidate for Warringah. I stand for real action on climate change and renewable energy, marriage equality, an Australian Republic, putting people first and getting rid of Tony Abbott. Authorised by Andrew Woodward, Suite 1, 38 East Esplanade, Manly NSW 2095.