Re-Elect Sue Bolton to Moreland Council
Community need not developer greed! Keep a progressive voice on Moreland Council.
I will be standing for re-election for Moreland Council (North East Ward) in October 2016. See http://www.suesmorelandreport.org/ for my regular Moreland Report and  for details of my campaign and Council record to date.
Many Moreland residents have volunteered to help with this campaign. Thank you! We also need funds, particularly for leaflets, posters, how-to-vote cards, yard signs and advertisements. My campaign is relying on donations from people like you. 
I am standing for the Socialist Alliance, a party with both state and federal electoral registration. Donations to Socialist Alliance (up to $1500 p.a.) are tax deductible. All donations made here will be used for my election campaign.
I was elected in 2012 on a platform of putting the needs of ordinary residents and the community ahead of the tide of greed-driven developer projects that are changing Moreland for the worse. I have a long history as an activist in the refugee, anti-racist, workers rights and other movements.
Since being elected to Moreland Council, some of my achievements include:

- campaigning to save the Ballerrt Mooroop site

- backing residents in the Save Coburg campaign

- playing a major role in the campaign to stop the East-West Link

- getting Moreland Council to divest from fossil fuels

- campaigning for heat wave relief centres to protect vulnerable people

- calling for an urban forest strategy

- winning Council support for affordable housing

- winning Council support for a second site for Fawkner Community House

- helping stop cuts to Council's climate budget

- challenging racism and Islamophobia.
I also run monthly ward meetings for all residents in the North East Ward. These provide an opportunity for residents to raise any issue and to find out more about what is happening on Moreland Council.
Contact details:

Phone 0413 377 978 or (03) 9639 8622

Post: Sue Bolton Campaign, PO Box 12427, A'Beckett St, 8006

Email: sueboltonformoreland@gmail.com

Web: www.suesmorelandreport.org or www.socialist-alliance.org

Facebook: www.facebook.com/SueBoltonForMoreland/
For information on the tax deductibility of your donation please click here https://mycause.zendesk.com/hc/en-us/articles/217622887/
Authorised by Dave Holmes, Level 5, 407 Swanston St, Melbourne 3000.
68 donations
since Mar 2016
Fundraising for
Sue Bolton Moreland Team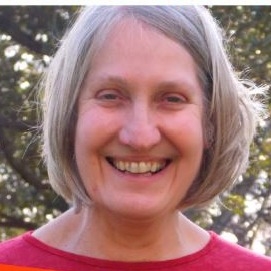 Moreland Councillor Sue Bolton actively helps residents fight for their rights. She has challenged over-development; opposed racism and Islamophobia, and pushed for serious climate action. Re-elect Sue in North-East Ward on October 24 and vote for the Sue Bolton Moreland Team in all three wards.
---
Share this campaign
Share your Fundraising Page link.
Leave a message
---
report fraud