Thanks for visiting our Fundraising Page for Walk to D-Feet - Queensland!

My younger brother, Peter, was diagnosed with MND at age 29. Until then while I knew of this disease I didn't know nearly enough about it. It amazes me that there is still so little known about it and therefore no cure. I will therefore do all I can to continue to raise awareness for this disease. To participate in fundraising activities to support those living with this disease, and to one day pray there will be treatments and a cure for this beast of a disease.

Thanks for supporting our efforts in raising money for this cause!


6 donations
since Jan 2016
Fundraising for
Motor Neurone Disease (MND) Queensland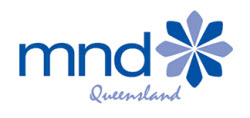 MND Queensland's mission is to help reduce the impact of motor neurone disease on people living with MND, their families and carers through the provision of support services. It is through your assistance that we are able to provide these services to those in need. Thank you.