Studying mammal behaviour in the wild is integral to not only understanding the broad ecology of a species but also allows for effective conservation, in that it provides an insight into how the species interacts with members of their species, other species and their environment.

Classically the method for studying the behaviour of wild mammals is through radio telemetry (or as it is more widely known, radio collaring). And while this method has its clear advantages, increasingly researchers are searching for non-invasive techniques that can provide similar results as trapping and collaring an animal. In this case we have concluded that remote camera traps may provide an ideal method of studying animal behaviour.

Our study will utilise four study sites in Langtang National Park Nepal. Each site will have camera traps set up at four quadrants (or sub-sites) at elevations from 800m- 2,800m a.s.l.

This methodology has been used on similar species previously, and it is our mission and goal to apply this methodology to the Red Panda in the hopes that it not only adds to the current knowledge base but also increases awareness about their plight.

Break Down of Costs:

$4000: Cost of purchasing 30 camera traps (at $130/ trap)

$1000: In field costs for research team, including purchasing and distributing aid relief within the local villages.
3 donations
since Jan 2016
Fundraising for
Red Panda Behavioural Research
Red Pandas are one of the world's most endangered mammals, not only are their populations dwindling, but very little information is available on their behaviour in the wild. This study will use a novel methodology to remotely track and monitor the behaviour of a population in Nepal.
Funds banked to
Emma Dale
Campaign creator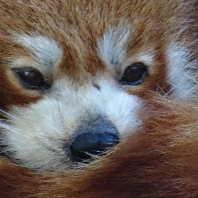 ---
Share this campaign
Share your Fundraising Page link.
Leave a message
---
report fraud