Two's a couple, three's a family...
While two can make a great couple, three can make a perfect family, and that is what we are hoping to achieve in the near future...

After a few unfortunately unsuccessful attempts at being semi-natural parents, we have decided to hopefully become the proud parents of a child of our own through the method of IVF, however unfortunately there is an upfront cost of at least $8000 - $10000 needed to begin this process, which is pretty hard to achieve off our own back alone, so we have decided to bite the bullet and see if any of our friends, families and loved ones would be willing to help us reach this target.

Every dollar raised by the campaign would go directly towards the cost of beginning this process and bringing us that next step closer to introducing you to our small little unit that we would love call our family.

We know this is a big ask and have no genuine expectations, but we also know that more than anything we want to become dads together, so it only made sense to see if anyone could help us make this happen.

For every donator, every supporter and every motivator in our lives we cannot thank you enough for seeing how much this means to us and helping us on our way to completing our little puzzle of life.
20 donations
since Dec 2015
Fundraising for
Chris & Todd Kinsey-Manning
Christopher and Todd are hoping to become parents in the near future through the process of IVF, however unfortunately due to the high cost of this method they are hoping that their families, friends and loved ones can assist them in reaching this goal.
Funds banked to
Chris & Todd Kinsey-Manning
Campaign creator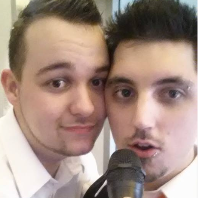 Chris & Todd Kinsey-Manning
Boronia Heights QLD
---
Share this campaign
Share your Fundraising Page link.
Leave a message
---
report fraud