Canberra Mummy Christmas Appeal
Fundraiser
Lauren Jackman
Funds go to
My Cause Gift Fund
Imagine feeling so powerless that you are unable to leave a relationship to protect yourself and your children. For many of us this level of control from a partner seems unimaginable, yet it is the reality for many victims of domestic (family) violence.

Christmas is a time where many victims of domestic violence, namely mothers and children, are exposed to increasing levels of family violence.

This is the time when they need us the most.

This is the time when we need to take a stand to make a difference.

Domestic Violence Crisis Service (DVCS) have had record breaking levels of women and children needing emergency accommodation, and the need is only going to increase over the next few months.

DVCS offer many services to victims of family violence: crisis accommodation, counselling, court support, safety planning, support groups, young people's outreach etc.

To help DVCS continue to support those in our community who are the most vulnerable, please donate now.

Donate a lot or donate a little. Every little bit makes a difference. This is what your donation could bring to a child:

$15.00 – Child Care Pack (includes colouring book, pencils, breakfast and dinner)
$30.00 – Client Care Pack (includes toiletries, breakfast, dinner, underwear and socks)
$50.00 – Baby/Toddler Pack (includes nappies, formula, baby food, bottles)
$150.00 – One night of emergency accommodation for a family
$300.00 – Two nights of emergency accommodation for a family
$500.00 – A spot in one of our Support Groups for a mother or a child who has lived with domestic or family violence
$1,000.00 – A Family Fun Picnic for all children and their families that we support. Picnics include seasonal activities and food

LISA KELLY PHOTOGRAPHY RAFFLE
For the chance to win Lisa Kelly's photography session valued at $1150, donate $10 for one (1) entry or $20 for three (3) entries.

The prize is valued at $1150 and includes a Custom Photography Session for up to 5 people and:

1. 20 x 30 Wall Canvas
2. 8 x 10 Gift Prints
3. 5 x 7 Gift Prints

The raffle closes on 31 December 2015 at midnight.

The winner will be chosen at random, and will be contacted within three (3) days of the raffle ending.

You can donate/enter as many times as you wish, however, each time you do so, please ensure you leave a comment on the My Cause website stating that you are entering.

You do not have to only enter for yourself, you may wish to enter for a friend or family member as well.

If you have any questions, please contact Lauren at canberramummy@gmail.com.
6 donations
since Nov 2015
Fundraising for
My Cause Gift Fund for Domestic Violence Crisis Service (DVCS) - Canberra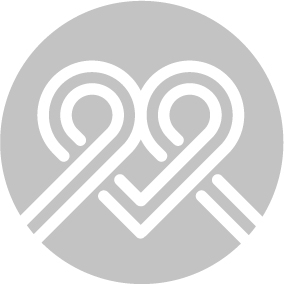 Funds donated to the My cause Gift Fund will be disbursed to Domestic Violence Crisis Service (DVCS) - Canberra. The trustees will always disburse funds to the nominated cause, however in the case that that is not possible, the funds will be disbursed to a DGR charity at the trustees discretion.